Top 5 beaches to visit while in Barcelona
Published on:
Barcelona is known for its beautiful beaches, and they are one of the city's top attractions for visitors. From lively stretches of sand packed with tourists to secluded coves perfect for relaxation, there is a beach to suit every taste and preference.
If you're planning a trip to Barcelona and want to experience the areas most beautiful beaches, here are my top 5 recommendations for the best spots to visit:
1. Platja de sa Boadella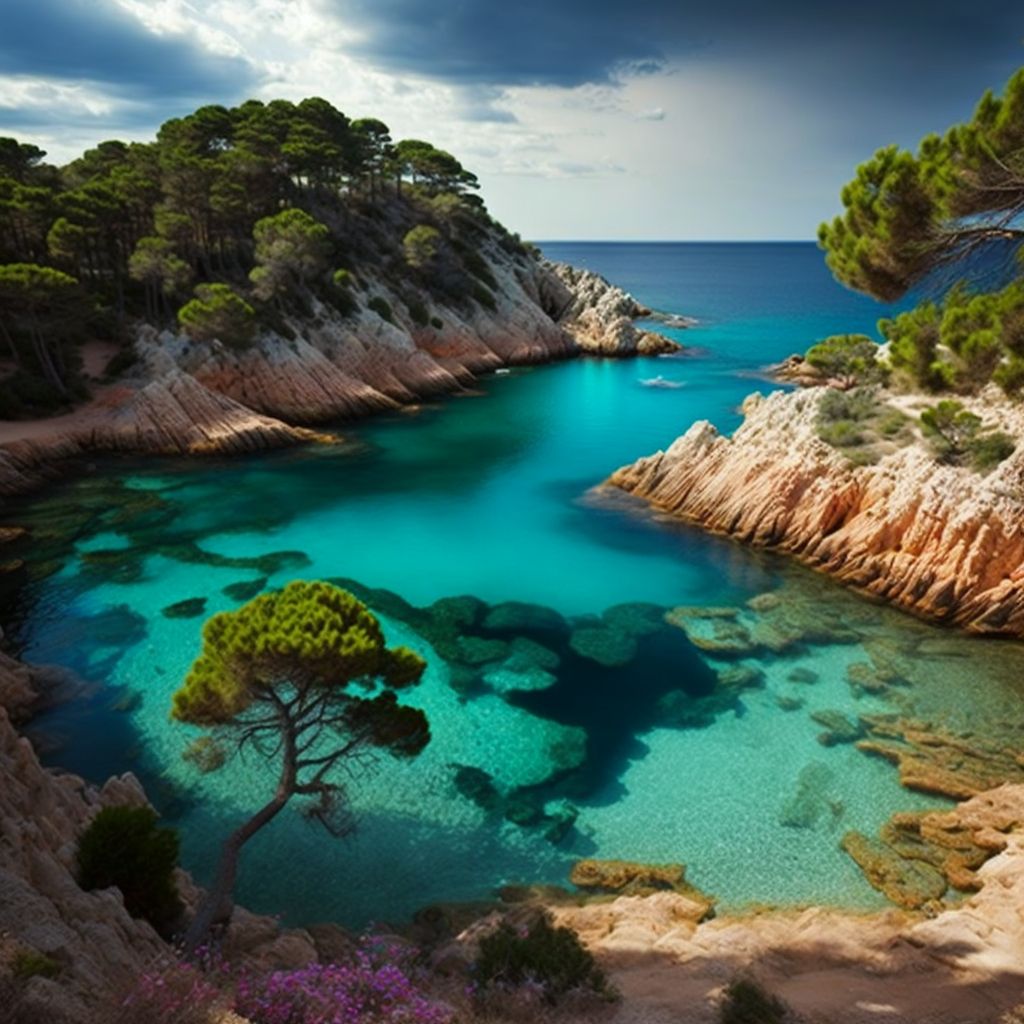 Sa Boadella beach is a traditionally nude beach located in Lloret de Mar, Spain. Although it has traditionally been a nude beach, in recent years, it has also been increasingly used by non-nude beachgoers. The beach is known for its tranquility and for its unspoiled natural environment. The beach is made of coarse sand and has minimal amenities, including a beach hut. Visitors can not reach the beach by car and have to park the car on the road that leads to the Santa Cristina hermitage, and walk 200 m on a dirt road, in order to reach the beach.
With rocky areas that link the sand and sea in different places, the beach of Sa Boadella has a length of 250 m, with a width of 40 m in the widest area, it also won the Blue flag award.
This beach is ideal for couples and is considered a Nudist beach, with a residential environment and medium occupation level.
2. Cala Aigua Blava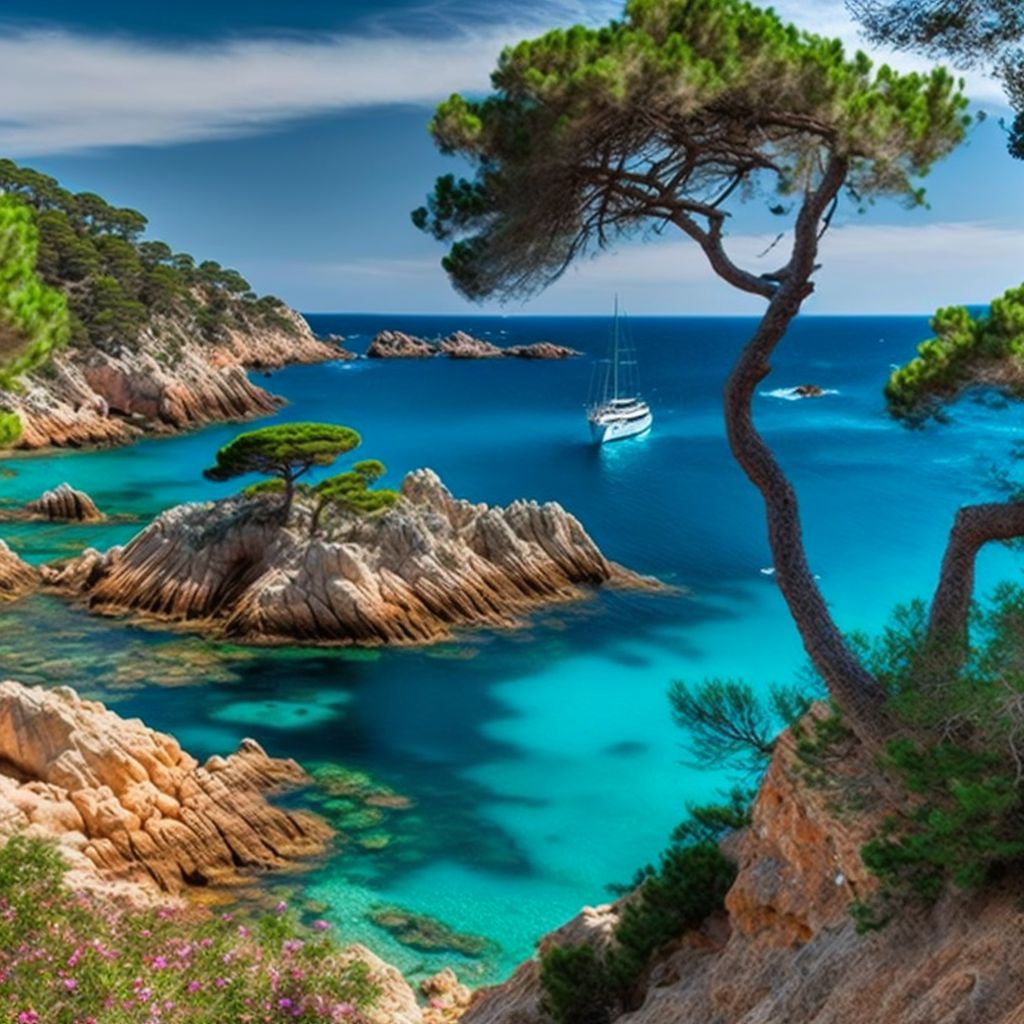 The Aiguablava beach is located in Begur, Spain and is known for its shallow depth, calm waters, and nearby amenities. It is a great option for families with young children and offers a wide range of services including restaurants, shops, and a diving center. The beach is made of fine sand and is approximately 40 meters long and 80 meters wide. There are a number of indications to help visitors locate the beach, which is located near the Aiguablava beach resort. In the summertime, there is a parking lot available for a fee.
The beach is equipped with a number of accessible features such as ramps, a walkway, and an amphibious chair for people with disabilities, as well as toilets and showers that are adapted for accessibility. Additionally, the beach has received a commitment to quality tourism and is recommended for couples, families and hikers, with a medium level of occupation. The area around the beach is residential.
3. Garraf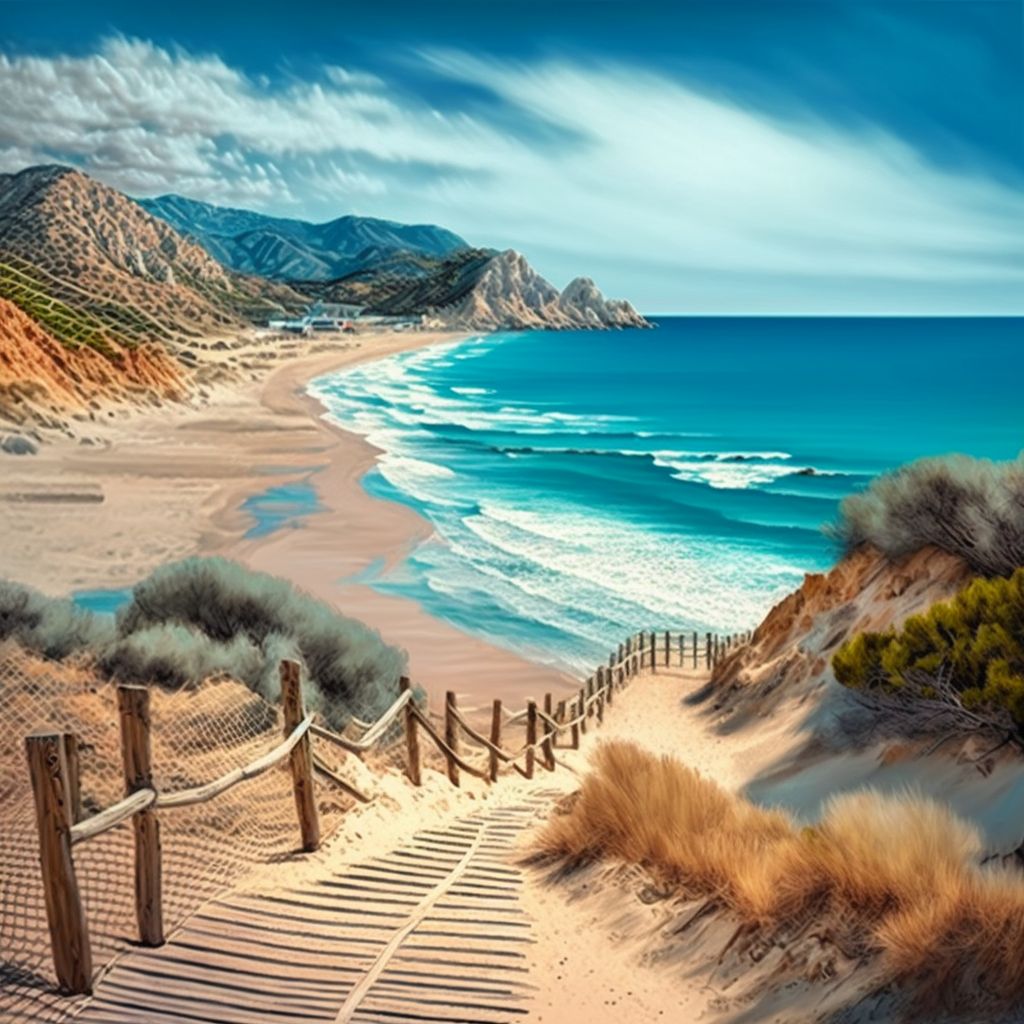 The village of Garraf is a great alternative to urban beaches, located 15 minutes by car from Barcelona and with its own train station. The beach has a special charm, highlighted by the unique skyline made up of 33 cabins for fishermen and former operators of the train line. It is quiet and friendly and forms a small cove with picturesque houses. The village is surrounded by the Serra de Coma Roja mountains and the Parc Natural del Garraf. The port of Garraf is currently used exclusively for sports, and there is a railway station and a small church dedicated to Saint Mary Star of the Sea. There is also a winery called Güell, which is a building attributed to Antoni Gaudí or Francesc Berenguer, visible from the road and part of a restaurant.
4. Cadaques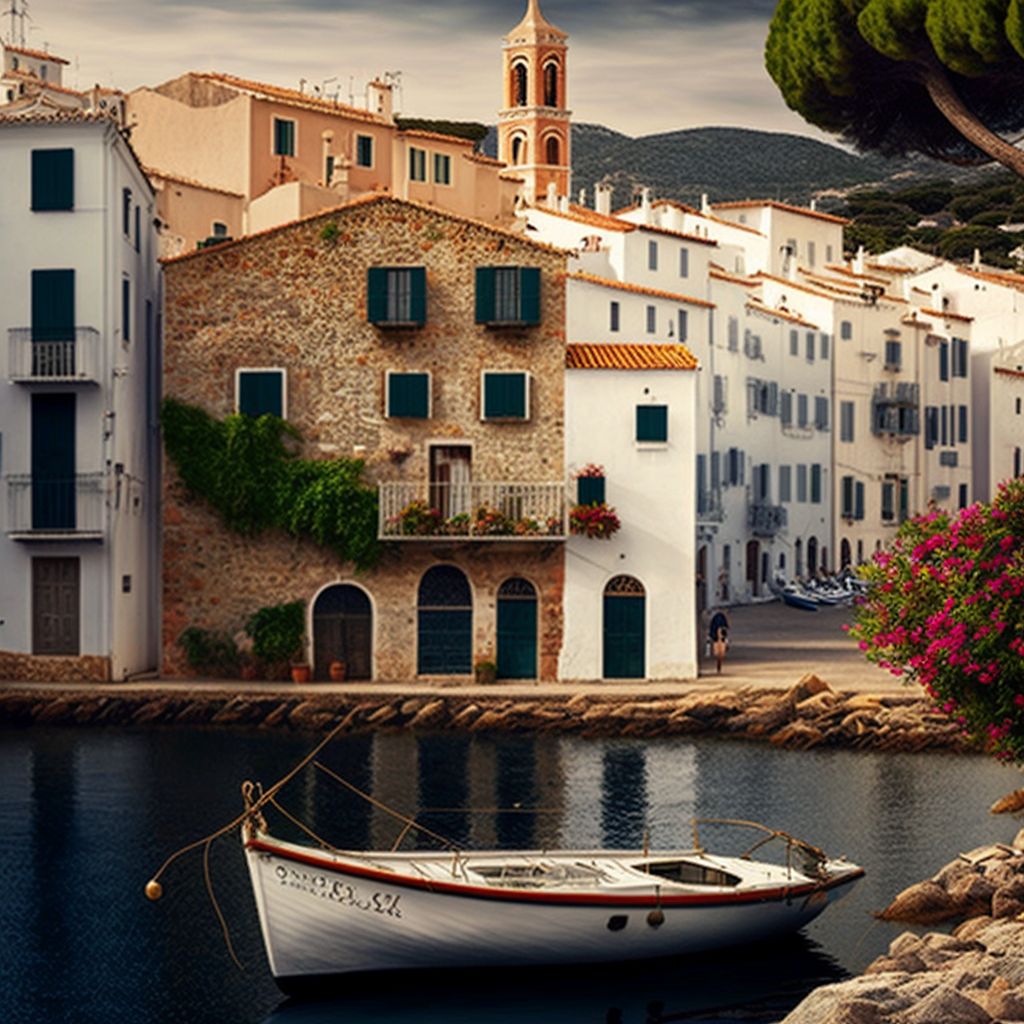 Cadaques is a town located on the eastern coast of Catalonia, Spain, with a number of beautiful beaches. Here are some of the most popular:
Cala Guillola: This beach is located in the Cabo de Creus natural park and is known for its seclusion and natural beauty. To reach it, visitors must take a narrow path that borders the coast, passing through fields of olive trees and small groves of pine trees. It's a sunny and small cove, sheltered from the wind, with a beautiful seabed and it's an ideal spot for diving.
Sa Sabolla: This beach is located southeast of the bay of Cadaques and is accessed by walking along the coast. It's a small and secluded cove, with crystal clear waters and surrounded by rocky cliffs. It's ideal for snorkeling and diving.
Cala Culip: Another small and secluded beach located near Cadaques, can be accessed by foot, swimming or by boat. It's ideal for snorkeling and diving.
Cala Jugadora – Cala Bona: The beaches are located along the coast to the south of Cadaques, are relatively small and secluded, surrounded by rocky cliffs and lush vegetation. It's ideal for swimming and sunbathing.
Each of these beaches in Cadaques offer visitors a unique experience to enjoy the town's beautiful coastal scenery and crystal-clear Mediterranean waters. Some of the beaches could be reached by hiking, others by boat and others by swimming along the coast. All these beaches are great for snorkeling and diving and enjoying the natural beauty that surrounds them.
5. Platja de Pals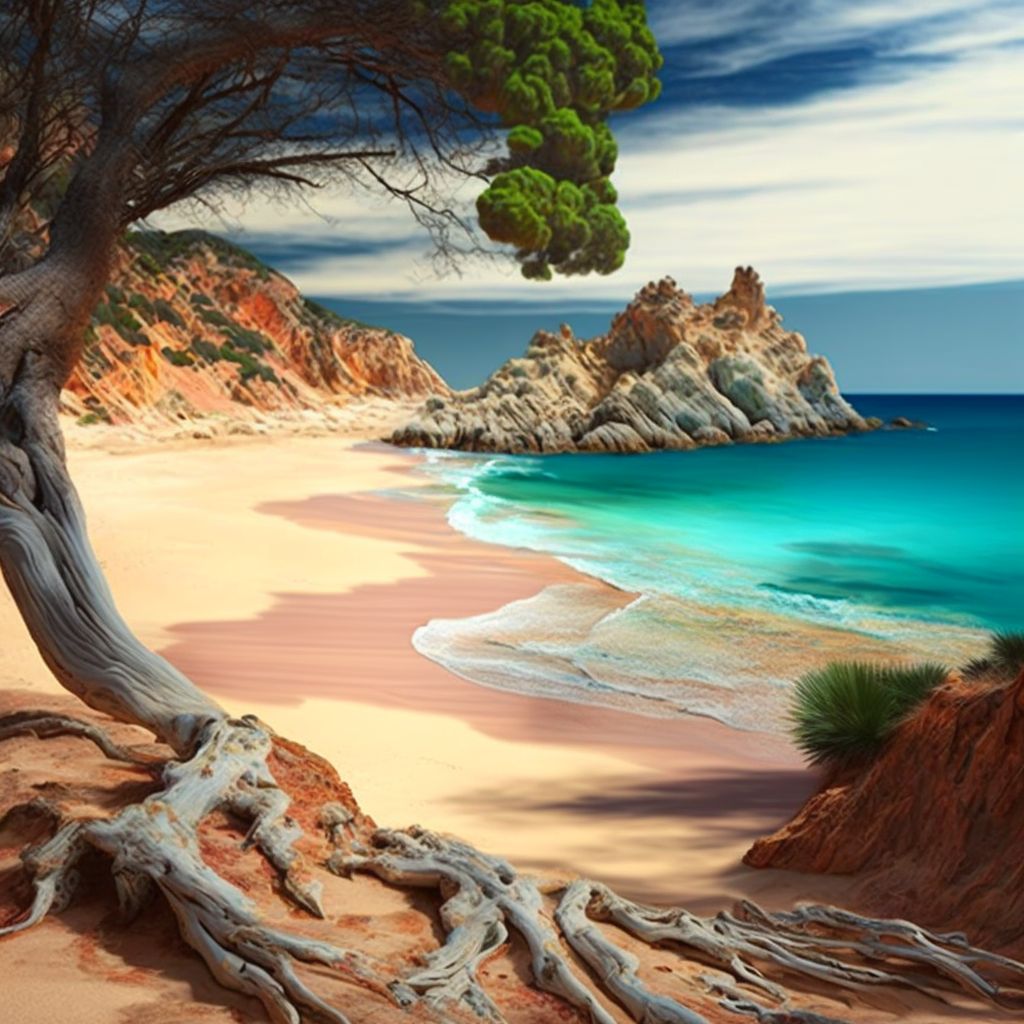 La platja de Pals is a natural area of interest located in the municipality of Pals in the Baix Emporda region of Catalonia, Spain. It is home to large interior dunes that can reach up to 15 meters in height. These dunes are caused by the movement of sand from the Roses Bay over time, and were eventually stabilized by planting pine and juniper trees in the 19th and 20th centuries to protect the surrounding agricultural land. The dunes are home to a unique vegetation that includes species such as the maritime lily, sea couch grass, and sea thrift.
The surrounding pine forests, primarily of stone pine, have also allowed for the growth of underbrush specific to the Mediterranean oak forest, with plants such as the rockrose, rosemary, and white heather. The area also includes species that are typical of primary dunes such as the marine lily, sea couch grass, and sea thrift, which are found in the Jonquers, Les Basses d'en Coll and in areas where the old Radio Liberty antennas used to be. The interior of the dunes and in the shelter of the pine forests, you can find oak trees with Mediterranean holly, narrow-leaved holly, and broad-leaved holly, as well as juniper with many birds and nests in the areas of scrub and trees.
This area is a particularly well-formed natural habitat of Community Interest, which is protected under the European Union's Habitats Directive and includes species that are native to the area and are threatened or endangered in Catalonia. This includes species that are found in primary dunes, coastal dunes, and continental dunes, which are stabilized by pine forests in the Rodors area. These species will be greatly affected by any future urban development, which is why the Association Salvem la Platja de Pals (Save the Beach of Pals) has been created to protect the area.